Hardware
tl;dr IBM ThinkCentre w/Pentium 4 & ATI 4650 HD; Cabinet w/Core2Quad & Nvidia 730GT; Asus Vivobook w/i7 4th & Nvidia 840GT; Lenovo Thinkpad w/i5 8th

In my life I have thousands of desktop computers and laptops, starting from my first PC: an Olivetti PCS 386, that gave the name to this website. At the moment I don't wanna go through all my hardware story but I wanna just to let you know what're my daily hardwareZ.
IBM ThinkCentre
That's an early 00s workstation with a built-in GPU. It was brandized IBM, before the big-corp sold all his computer division to Lenovo.
CPU: Intel Pentium 4
RAM: 1512mb (I know what are you thinkin'about...)
GPU: ATI 4650 HD AGP
Audio: Soundblaster
OS: Microsoft Windows XP SP3
I know that Pentium 4 it's one of the wrost CPU ever made by Intel, in that years I was an AMD guy and preferred Athlon64 over Intel's Pentium series, but that's what I got today and, I mean let's see how cool it is :)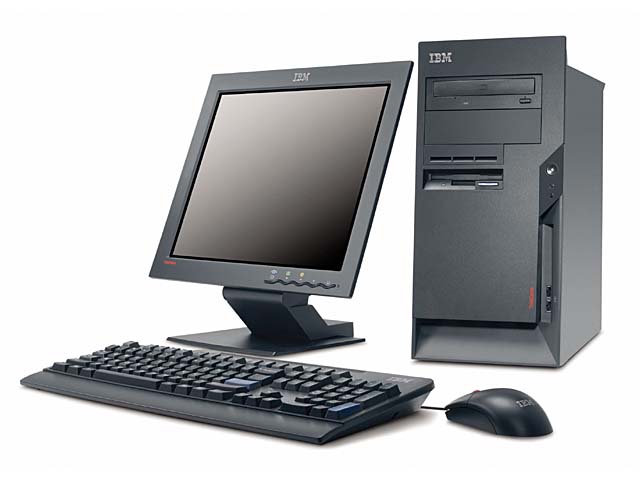 I decided to get the most powerful AGP GPU I could get for cheap: ATI 4650; directly powered by the PSU molex. Plugged to a 17inch 1280x1024 Acer display it's just the best Windows XP retromachine I ever used; I can just run every videogame I want.
Windows XP is maybe the best OS for retrogaming, you can just painless play all Windows games thanks to DirectX suport and you also have a decent compatbility with MS-DOS native games like DOOM or Wolfenstein 3D but if you have any touble with something else this hardware is perfect to run DOSBox!
Cabinet
That's a PC I built more or less 10 years ago, powered by an Asus P5B mobo, socket LGA 775. I wanna be honest, the main reason I decided to build is hardware is to get into Hackintosh for no reason at all, OSX wasn't my daily OS but if I had the opportunity to
hack
Apple rules why don't do that?
CPU: Intel Core2Quad Q8400
RAM: 8gb
GPU: Nvidia 730GT
Audio: Integrated
OS: Microsoft Windows 7
This has been my main hardware with a two monitor setup during 10s years but then I converted back to laptop when mobile CPU started being more energy-efficent with 5+ hours of autonomy ensuring decent performance.
I still use it, with same dual monitor setup but not for
serious
task anymore, just because I'm still stuck with Windows 7 with no Internet connection at all
"muuuuh security"
.
I've decided to setting up a retro PC for every gaming generation and decided to use this one for the 7th one and below.
Bonus: Anbernic RG300X
I know that's not properly the hardware that fits this list but I wanna write something about this little retroconsole. I still can't understand why but I've felt in love with all retroconsole since late 00s, when ARM CPUs started becoming very popoular. I've bought thousands of these retroconsole, including the ones sold by GPD but I've never felt confy like using this Anbernic RG300X.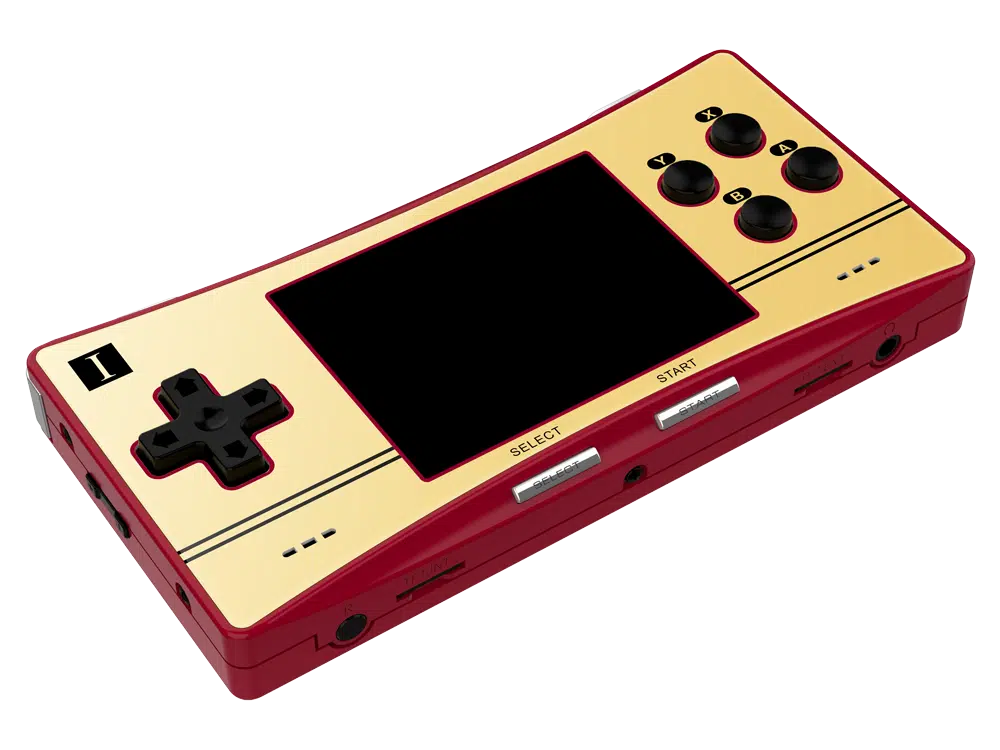 As you can see, instead of the other Anbernic retrodevice this one is a rip-off of the old Nintendo Gameboy Micro in his NES anniversary edition. Consider that if you're looking for a very powerful retromachine that's not the hardware you need, it's not even the best Anbernic console but if you just need a cute device to play your old games until 32bit generations you may like it. I mainly use it to re-play Tetris NES version, one of the videogames I used to love to the most back in days.
If you decide to buy it keep in mind that stock firmware is totally shit, you may need to upgrade it to Adam v1.2 to have a better experience, I suggest you to watch
GEFM retro video about
.
I forgot to mention that this device is OpenDingux powered so: FreeDoom, Openlara and
much more
.
---
Proudly hand-written and hosted on Neocities
Stylesheet copy'n'pasted inspired by Parimal Satyal.
Compatible and well-viewed on all Web Browsers including mobile ones..
Thanks to: Web Design Museum, WayBack Machine and Archive.org for anon for .
All media hosted on this website can be easly found on the web. For a DMCA request contact the webmaster.